History
Kyrkås Stommen has a long history with documented ownership dating back to the 18th century but the farm has been here for much longer. It is likely that the farm was founded when the church was built – perhaps as early as in the 12th century.In 1982 we bought the farm and set to putting the fields and forests in order and finally we moved here in 1986. The main building went through a complete renovation in 1986 and several of the other buildings have been restored through the years. All this work has been performed with the preservation of the old style in focus.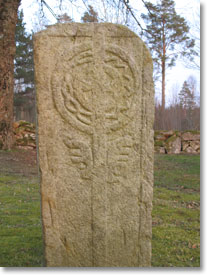 ---
The farm consists principally of forests. The fields belonging to it are leased. In total, 170 hectares are managed.
The church, which is located just across the road, is often used for weddings and christenings.